The Mount Day Nursery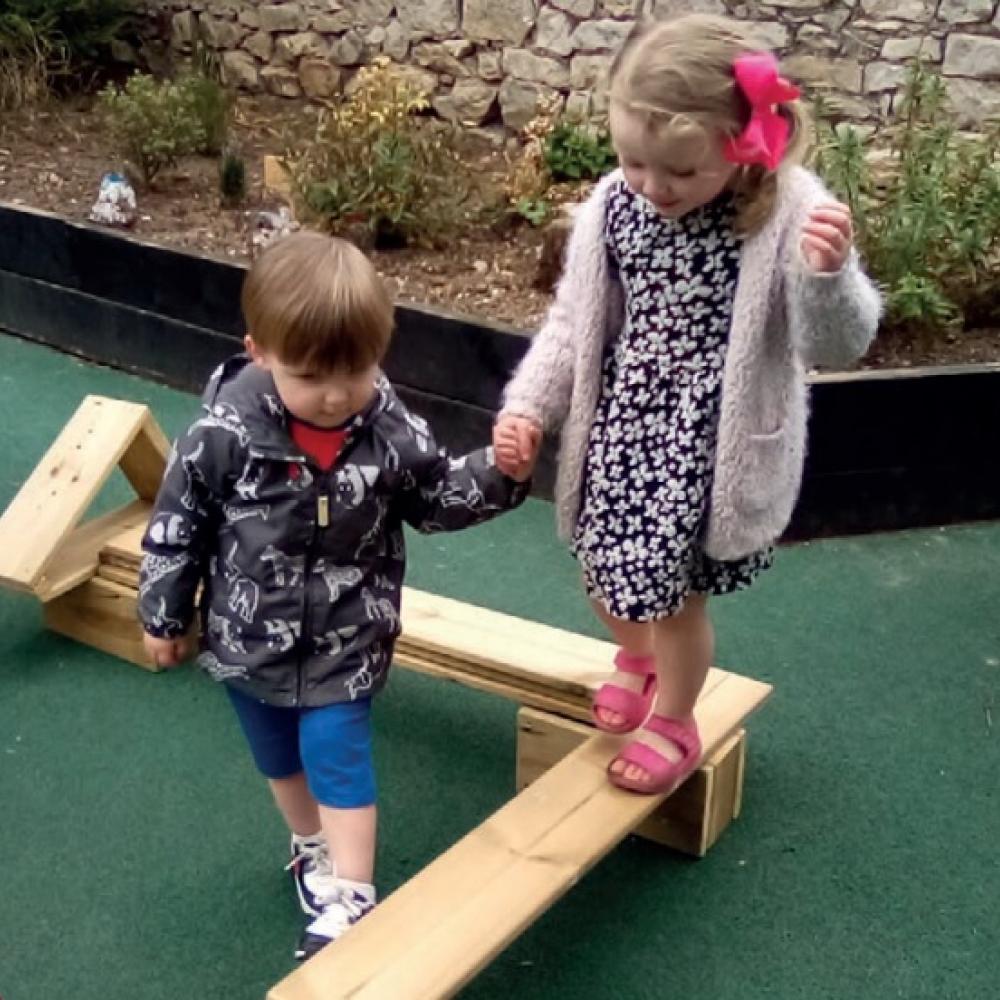 Nursery Information
The Mount Day Nursery is an outstanding early learning provision set within the grounds of Fairholme School. The Mount Day Nursery offers day care of the very highest quality to children from birth to 3 years as well as wrap-around care and holiday clubs for older children.
The Mount Day Nursery is registered with Care Inspectorate Wales (CIW) and is open from 7.45am until 5.45pm, Monday to Friday, providing breakfast, lunch, afternoon snacks and tea. Children can attend on a full or part-time basis with morning and afternoon sessions available.
The Mount Day Nursery offers holiday care for children up to 11 years. During holiday periods, children have opportunities to access the school's sports hall and all-weather sports pitch as well as garden play areas.
In Summary
At The Mount Day Nursery we strive to achieve:
Happiness in a home from home ethos that provides a safe and caring environment.
A love of and excitement for learning through widely varying learning opportunities and experiences and wide-ranging play provisions.
Development of value and respect for all individuals acknowledging individual qualities, differences and achievements.
A disciplined approach in a positive and caring environment.
Fairholme at The Mount Day Nursery
Breakfast Club and After-School Club are offered for Fairholme pupils at a discounted rate.
Younger pupils join Nursery children for snacks followed by play activities in one of the outdoor play areas or preschool rooms. Older pupils are given the opportunity to complete their homework in the Nursery homework room which is equipped with IT facilities for each child Pupils then have the opportunity for relaxation activities in the Sports Hall or on the Sports Pitch.
Fairholme pupils are welcome to attend Holiday Clubs accessing play areas, sports hall and all-weather sports pitch.
Rates for April 2022 - March 2023
| Session Type | Per Day |
| --- | --- |
| Full Day | £50 |
| Morning Session | £34 |
| Afternoon Session | £34 |
| School Day | £45 |
| Breakfast Club | £6 / £11 |
| After School Club | £11 / £17 |
| Wrap around Care | £35 |
| Holiday Club | £35 |
| Unbooked Day | £52 |
| School Holiday Retainer | £11 |
Session type times are as follows:

| Session Type | Time |
| --- | --- |
| Full Days | 7.45am to 5.45pm |
| Holiday Club | 7.45am to 5.45pm |
| Morning Session | 7.45am to 12.45pm |
| Afternoon Session | 12.45pm to 5.45pm |
| School Day | 7.45am to 3.45pm |
| After School Club | 3.00pm to 5.45pm |
Download The Mount Day Nursery prospectus >>>